Zurück zu allen Antworten
---

Dieser Experte hat seine Qualifikation nachgewiesen und ist von uns zertifiziert!

Geld-Zurück-Garantie: Dieser Experte bietet Ihnen für X-Mails eine Geld-zurück-Garantie: War die Beratung inhaltlich nicht korrekt, erhalten Sie Ihr Geld zurück!
yourXpert wurde ausgezeichnet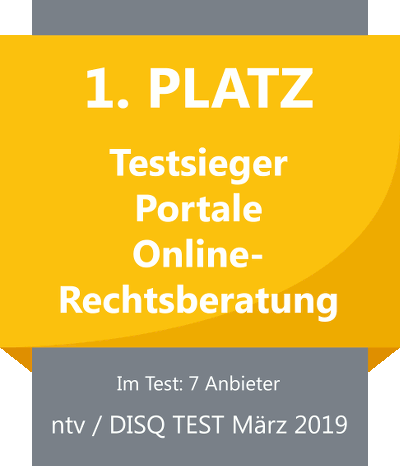 Online-Rechtsberatung
Branchengewinner
"Erlebter Kundenservice"
DIE WELT
Service-Champions 2017
Im Test: 8 Anbieter
Veröffentl. in DIE WELT, 19.10.17
Qualifizierte Experten
Bereits
76.364
Beratungen bestätigen den hohen Beratungsstandard unserer Experten:
»
Mehr dazu hier
Martial property systems
Fragestellung
Marital property systems


Dear All,

I need an advice in this situation:

My wife and I had registered our marriage in Russia. At that time I was a Russian citizen and my wife was a Russian citizen. Later I got a Polish citizenship and renounced my Russian citizenship. Then we moved to Czech Republic.

Questions:

Which marital property system (Zugewinngemeinschaft; Gütertrennung; Gütergemeinschaft; Errungenschaftsgemeinschaft etc) by German law we currently have?

If we sign a marriage contract to define our marital property system in Czech Republic will it be recognized in Germany if we buy a property in Germany and move there to live?

Thank you!




Antwort von
Rechtsanwalt Andreas Fischer
Dear Sir or Madam,
please refer to the upload as to your answer. For questions don't hesitate to use the comments functions "Kommentar abschicken".
Kind regards,
A. Fischer, Rechtsanwalt
War diese Antwort hilfreich?
Sie haben eine Frage? Holen Sie sich jetzt kostenlos und unverbindlich Angebote unserer Experten ein!
Nach dem Einstellen Ihrer Frage erhalten Sie individuelle Preisangebote unserer Experten, aus welchen Sie einfach das für Sie passende Angebot auswählen können!
Unsere Experten stehen Ihnen jetzt zur Verfügung. Stellen Sie jetzt Ihre Frage!
Hier kostenlos und unverbindlich Angebote einholen!
Bewertung des Kunden
Five star service
Kommentare